A genealogist of distinction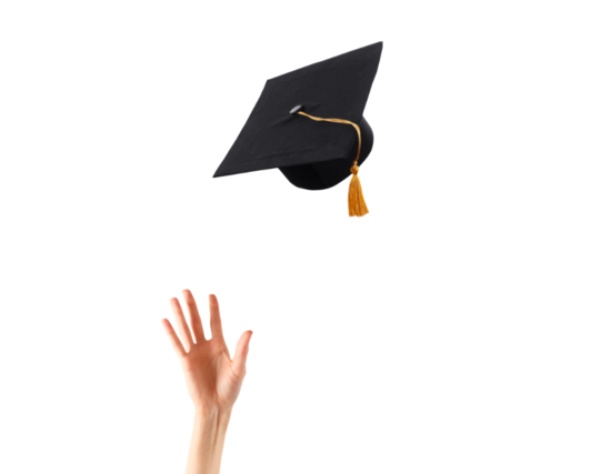 A probate researcher by profession, and a passionate family and local historian in her free time, case manager Terry Bridger was already at the forefront of her chosen field. But – never one to rest on her laurels – three years ago she enrolled for a masters degree in genealogical, palaeographic and heraldic studies at the University of Strathclyde. In this article she explains why she gladly embraced such a huge commitment.
---
Having completed post-graduate courses in local history and palaeography, the leap to MSc seemed a logical step to broaden my knowledge and keep abreast of recent developments.
I wanted to ensure that my research skills were robust and reliable. Plus, reading the course content was a like letting a child loose in a sweet shop! I loved the challenges of the course and keeping 'the ol' grey cells' working, despite the long hours that ate into every evening and weekend.
Even for an experienced researcher like myself, there is always an area of professional practice that can be honed, or a field of research that is a bit rusty – or even alien, and step one is to acknowledge these shortcomings. We can all learn something new, especially in a field which is constantly extending into new areas. And so I embarked on a three-year journey to prove to myself, as much as to anyone else, that I was as good as I hoped I was.
Having acquired the requisite academic references, paid my tuition fees and satisfied the entry requirements, I was formally accepted onto the course.
The first challenge was getting back into academic habits, such as specific citation formats and learning what new academic resources were now available to me. Then there was the adjustment of my social life – or maybe, more accurately, temporary suspension of any personal life at all. The course will give as much as you are prepared to take. The more you invest, the more it returns.
I soon realised I had an insatiable appetite. It wasn't just a higher degree; it involved acquiring fascinating information and therefore became an academic journey that truly absorbed me.
The spectrum of material offered on this course was broad. Over the three years, I had to investigate a myriad of topics to show I had a good working knowledge of worldwide genealogical resources, from historic essentials to the latest additions to the genealogist's toolbox.
As part of the assessment process we were required to complete in-depth studies on aspects of genealogy from emigration, genetic genealogy (DNA), records within and beyond the British Empire, transcribing old documents/wills full of regional dialect and then further back to heraldry and medieval genealogy.
Some basic aspects of the course, such as intellectual copyright and good business practice, were by their very nature rather less stimulating, but essential. Good research habits need to be built on solid, best practice foundations whether for personal use or commercial activities.
Independent study
Beyond the taught elements of the course there were opportunities to embark on independent assignments. For these we were given a broad theme and asked to devise a study that would illustrate the use of diverse types of resources, placing our research in an academic context.
Effectively, we were looking at what had already been discovered, acknowledging that knowledge base, positioning our opinion and hopefully adding to the body of data.
I became familiar with the steerage class emigrants aboard the Titanic, the history of the notorious 10 Rillington Place and the assimilation of Ashkenazi Jews into specific communities. I traced families across the British Empire, the British Isles, the Americas, from the respectable (and not so respectable) poor to the titled elite, benefactors and beneficiaries.
I acknowledged overlaps with social and political history, but the trained genealogist in me always drew me back to the individuals in these big histories. It put the flesh on the bones.
Not everything was to be found in parish, civil or census data, emigration, school or occupational records. Besides documenting those records with accuracy, divergent thought was key to succeeding in many of the set tasks. Thinking outside the box was crucial.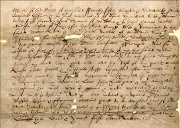 Yet it was not all essay writing or reading. I spent many enjoyable hours honing my palaeographic skills, transcribing historic deeds, letters, ledgers and wills – the script for each like a huge logic puzzle.
Sojourns among parliamentary papers were surprisingly interesting, as was my time amongst government statistical returns for the shifting demographics of the population. Without doubt the most distracting resource was newspapers. There was always something else on a page which threatened to steal away a quarter or half hour or send the topic off on a new tangent.
Most of all, the contemporary thoughts and views were highly revealing, and at times shocking or bizarre when viewed through the lens of modern culture.
Higher order multiples
In year three, the time came to decide on a research area for my dissertation. I finally settled upon evaluating the genealogical worth of a long forgotten set of records buried in the Royal Archives at Windsor. This covered higher order multiples (the birth of triplets or more) in the Victorian era.
It was a dataset I stumbled across almost by accident and it had last seen the light of day in the 1920s.
We were limited to 16,000 words, yet it was a topic that could so easily have generated more than 40,000. It proved to be a good choice and I was astonished to be awarded a distinction. In fact my enquiries generated so much interest that a book based on my research is now in the pipeline.
For me, the bottom line is that my genealogical research skills have reached certain benchmarks and have been independently verified. I have covered, and been tested on, all essential aspects of professional research and academic practice.
Like membership of the Association of Genealogists and Researchers in Archives, the post-nominal MScGen gives the assurance of a high standard of expertise. It cannot be bought, only earned.
2022 Anglia Research Services All Rights Served
Anglia Research and Anglia Research Services are trading names of Anglia Research Services Limited, a company registered in England and Wales: no. 05405509
Marketing by Unity Online