A better approach to empty homes work: the panel of three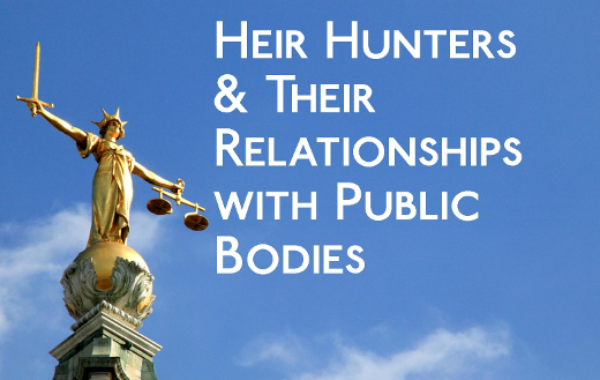 Here we present a practical model for establishing and managing a panel of three genealogical research firms that will support the local authority's goals while protecting next of kin from being overcharged or overlooked in cases that involve intestacy.
---
When it comes to empty homes work, local authorities require all relevant cases to be solved – not just those that may prove lucrative for an heir hunter.
In seeking to achieve this goal, many authorities form exclusive relationships with a tracing agent, who undertakes to handle every case, whatever its value. Unfortunately, as our research shows, these relationships are opaque, anti-competitive and tend to adversely affect any beneficiaries that the heir hunter might find.
However, there is a simple method that will inject both competition and a degree of transparency into the council/heir hunter relationship, as this briefing note explains.
A panel that works simultaneously in rotation and in parallel
Using due diligence (checking relevant qualifications, accreditation and professional experience) the council selects three research firms to whom it will refer work.
All three firms (A, B and C) understand that they will be obliged to take a referral if they are mandated to do so, but that every referral will be sent to all three firms simultaneously. When a new case comes up, the council sends a single email referral to their contact in each of the three companies. A single email is sent to all three.
In the case of empty homes work, the email should contain information about the last known owner's name, about the property, whether it is registered, when it was registered, whether council tax is being paid, or a council tax exemption applies (in which case the nature of the exemption should be stated). If council tax is not being paid, the email should record when payment ceased. Of course, if there are other relevant details of which the council officer is aware these should be included.
These are all details that council officers should already be aware of as a result of their preliminary investigation of the case.
On the first occasion that the council refers a case, Company A is mandated to research it, and this is made clear in the email. The second time a referral is made Company B is mandated to research it, and so on in rotation.
However, in every case the other two companies receive the email referral as well. This means that they can assess the referral details and decide whether to research the case in competition with the mandated company. When they themselves are mandated they have to take the case. When they are not mandated they make a decision whether to pursue it, based on the details available, just as they do on any case advertised by the Bona Vacantia Division.
Transparency ensures that competition arises whenever it is needed
Researchers are alert to the clues that suggest that a case will result in a finder's fee.
If, for example, Company C is mandated to find the owner of a house on which council tax is being paid, or a current council tax exemption applies, Companies A and B will probably leave the case to A because the owner clearly knows of the asset.
If, however, the mandated company receives a referral for a property that is not registered and no council tax is being paid the non-mandated companies will almost certainly decide that the case is potentially lucrative and will investigate.
There are only four prerequisites to ensure that the panel works fairly for the council, the heir hunters and any beneficiaries of an intestacy that might be involved:
Cases are mandated in strict rotation (A, B, C, A, B, C …).
Every email referral makes it clear which of the three companies is mandated.
Every email referral is sent to all three companies simultaneously.
Every email referral contains information about house registration and council tax payments, as well as any other relevant details that the council is aware of.
Further considerations
Local authorities who follow this model may wish to investigate whether data protection regulations will allow them to monitor the performance of the companies they use. Although cases can vary significantly in complexity, if companies report back to the council on percentage fees charged to beneficiaries, the time taken to identify them and the specialist expertise employed, it becomes possible to evaluate whether the selected researchers represent good value for members of the public.
It is important to note that this model will work both for councils that refer all empty homes cases to an outside party, and also for those that maintain their own in-house tracing teams, referring only the most difficult and time consuming cases to an external research firm.
2022 Anglia Research Services All Rights Served
Anglia Research and Anglia Research Services are trading names of Anglia Research Services Limited, a company registered in England and Wales: no. 05405509
Marketing by Unity Online