A day in the life of a case manager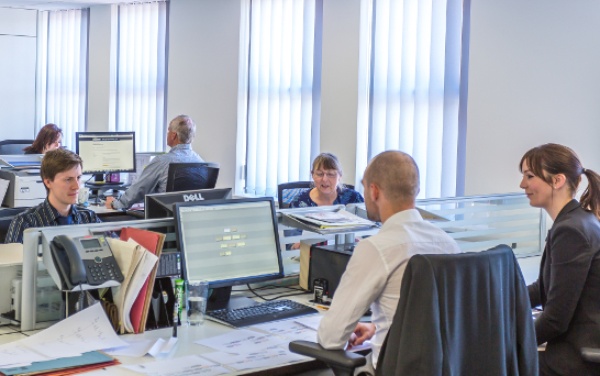 A beneficiary's most important contact with Anglia Research is the case manager who conducts and coordinates research on their family tree, keeps them informed of progress and answers all their questions. It's a demanding job that calls for an unusual blend of skills. On the one hand, a case manager must be a grittily determined and persistent researcher. On the other hand, he or she must be approachable, empathetic and tactful – because, after all, someone has died. In this interview, case manager Alex Horrod gives us an insight into his day.
---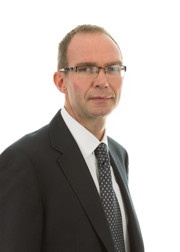 There's a constant subdued hum of activity at the Ipswich head quarters of Anglia Research. At any given moment staff will be talking to beneficiaries on the phone, referring to directories, discussing a case with a colleague, digging out microfiches or poring over one of the company's in-house databases.
Everyone is engaged in a different activity, but all are directed towards the same end: as probate researchers they use the tools of genealogy to find people.
"Although a large part of our role is to trace and then contact beneficiaries of intestate or partially intestate estates, we also trace missing pension fund holders, the legal owners of land, shares or dormant bank accounts, " explains Alex.
"Case managers juggle a great many cases at once. But this is less daunting than it sounds.
"Sometimes research is completed fairly quickly, but the case remains open while the legal work progresses. There are also some cases where research is put on hold, pending information from a local specialist.
"We have groups of cases at different stages of the process, so we are not working on them all from day to day. Juggling them can be tricky at times, as we have no idea when we start a case whether it will involve hours or months of research. Part of the management's job is to keep the workload relatively even between us.
"It helps that we have a strong culture of cooperation in the office. If a family tree is complex and heavily populated then the case manager will often seek assistance from colleagues."
New cases come in from a variety of sources. They may be referred by solicitors dealing with an intestacy, picked up from various media outlets or advertised as bona vacantia.
Bona vacantia
The Government Legal Department updates the bona vacantia list of intestate estates every working day. Probate research is an intensely competitive industry, so the arrival of the updated list is like the starter's gun in a race.
"The list can be published at any point during the day," says Alex. "When we receive notice by email that it is pending we start preparing for what's always a very busy time.
"As soon as we start work on a case, it's given a unique reference number, noted on our internal database and assigned to a case manager who is expected to work quickly and accurately in researching the family tree of the deceased person."
For Alex, the highlight of his working day comes when he speaks to the first beneficiary located on a newly opened case.
"Making that first connection with a real person, having tracked them down through certificates and databases, that's probably the most satisfying part of my job," he says.
"Depending on the location of the beneficiary and the urgency of the research, a case manager or a colleague may visit the beneficiary's home to deliver the paperwork and explain the process."
Because the bona vacantia list tends to arrive later in the day, mornings are generally more predictable.
"A typical day might begin with checking emails," says Alex. "These might include research results from overseas agents, or requests from probate lawyers for updates on our research on cases they are administering, or for quotations for insurance policies to indemnify estates from future claims. The daily post might bring a delivery of certificates that will help us push forward with our research or submit a claim to the Treasury Solicitor.
"Also in the post there may be letters of agreement, which need to be signed by the case manager with a copy returned to the beneficiary."
Your questions answered
Despite his busy workload, Alex is keen to point out that relatives are welcome to phone or email their case manager whenever they have a question.
"Typically a case manager will let beneficiaries know of major developments such as an estimate of the estate's value. But the probate process can be lengthy and we understand that during the periods when the probate lawyer is gathering the assets, beneficiaries may wish to contact us for a progress report."
Often the most pressing question for beneficiaries is, "how long does the process take?" Unfortunately, that's the hardest question to answer.
"Typically a case takes 9-12 months from start to finish," says Alex. "However, it is unwise to forecast this with confidence.
"Generally, if things run smoothly on a bona vacantia case, then a claim may be accepted by the Government Legal Department around 6-8 weeks after research starts. The often lengthy probate process follows. Some estates involve just one asset. Others are far more complex. For example, there may be overseas property and shares to be located and sold. One of the major causes of delays is an investigation by the Department of Work and Pensions into the deceased's finances."
Alex has been asked all sorts of questions, from "is this a scam?" through to "will I be responsible for my deceased relative's debts?"
"The answer to both those questions is no," he says. "Many of the questions that I am asked are answered on our Relatives FAQ. However, there are also many questions the answer to which depends on the particulars of the case, such as 'do you have the details of the funeral?' or 'are there any family photographs?'
"Obviously we need to answer these with tact and sensitivity.
"Above all, we understand that beneficiaries need reassurance. In the course of a single day they may learn of the death of a relative of whom they perhaps have fond memories. At the same time, they suddenly find themselves involved in a legalistic world they may know nothing about. It's part of my role as case manager to help guide them through it."
2022 Anglia Research Services All Rights Served
Anglia Research and Anglia Research Services are trading names of Anglia Research Services Limited, a company registered in England and Wales: no. 05405509
Marketing by Unity Online