A name for an unknown soldier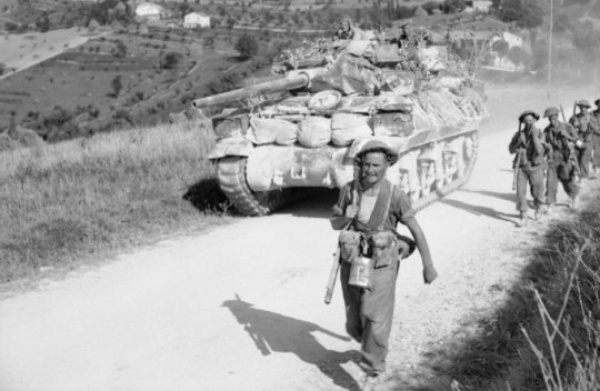 When the BBC announced an appeal to trace the relatives of a British soldier killed in Italy during World War 2, Eileen Butcher stepped up to the challenge. Here she reports on the work of the Joint Casualty and Compassionate Centre, which seeks to identify unknown soldiers.
---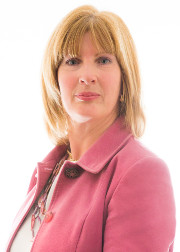 Four years ago, in farmland at Monte Spadaro, near Bologna, Italy, a metal detectorist discovered the remains of a soldier killed in the Second World War.
The artefacts found with the body suggested that he was British but gave no information about his regiment. He could have belonged to the 38th (Irish) Brigade, the Argyll & Sutherland Highlanders or the Lancashire Fusiliers – all of which took part in the assault on Monte Spaduro, part of the gruelling Allied Gothic Line Offensive that pushed north across Italy in 1944 and 1945.
The Ministry of Defence Joint Casualty and Compassionate Centre (JCCC) is responsible for identifying the remains of soldiers from both World Wars, and ensuring that they are buried with full military honours.
It sounds like fascinating work: when a body is found, first the JCCC focus on military records, identifying which troops were in a particular geographic location on a particular date, and which soldiers were reported killed or missing in action. Then they turn to DNA testing, using samples taken from the remains and samples taken from likely living relatives of the deceased. If they find a match, they can be certain of the soldier's identity.
Their initial assessment was that the remains were of a soldier who died between 20-24 October 1944. DNA taken from the body was compared with DNA samples provided by family members of three men known to have been lost at that time. Unfortunately, there was no match and the case remained unresolved.
Recently, however, the JCCC issued an appeal to trace family members of a further two soldiers. Joseph Frank Faulkner and Walter Vickers both served with the 2nd Battalion Lancashire Fusiliers and died on 23 October 1944 during the battle to capture Monte Spaduro.
Happy to help
Identifying relatives and tracing them is what I do for a living, so the appeal caught my eye. Whenever we come across requests of this kind, my colleagues and I try to help out in our spare moments: we have the necessary skills and the resources are at our finger tips, so it makes sense to do what we can.
Following up on the information provided, I discovered that the details given for Walter Vickers' last known address were incorrect. The 1939 Register showed that he, his parents and siblings had lived at Brynton (not Boynton) Road in Rusholme, Manchester.
From there I was able to trace Walter's brother Geoffrey, who had moved out of Rusholme into Cheshire and now lives only a few miles from me.
I contacted Nicola Nash at the JCCC and she emailed me a letter to give to Geoffrey explaining the circumstances.
I had a lovely visit with Geoffrey and his wife. They were interested in the information I had on the family and Geoffrey told me that his brother had won the Military Medal at Tobruk and that his parents went to receive it from Buckingham Palace as Walter had died in Italy before he could be presented with it.
During the course of the visit, I rang Nicola at the JCCC and passed the phone to Geoffrey who had a long conversation with her. He's happy to do a DNA test.
I was also able to contact a nephew of Joseph Frank Faulkner – although he had already learnt of the appeal from a friend and was planning to get in touch with the JCCC.
Of course the remains found at Monte Spadaro may not be those of either Walter Vickers or Joseph Frank Faulkner, but I very much hope it is one of them and that an old soldier can finally be laid to rest with his own name and full military honours.
2023 Anglia Research Services All Rights Reserved.
Anglia Research and Anglia Research Services are trading names of Anglia Research Services Limited, a company registered in England and Wales: no. 05405509
Marketing by Unity Online