Buying and selling leads in cases of intestacy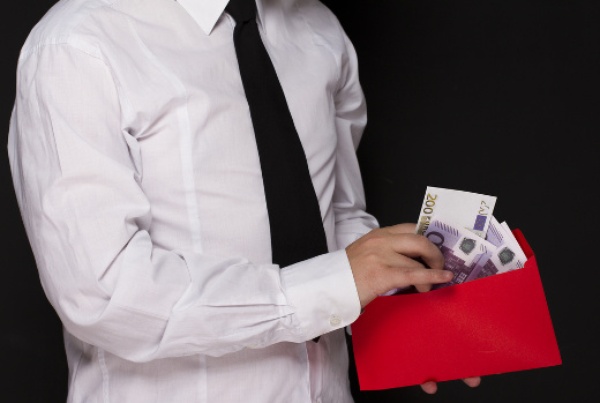 In this article Peter Turvey discusses a disturbing trend that has emerged in the probate genealogy and heir location sector: buying and selling leads in cases of intestacy.
---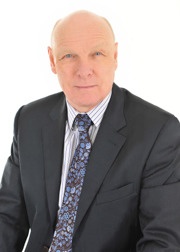 Like many reputable probate genealogy or heir location companies, Anglia Research derives much of its business through referrals from specialist probate solicitors. The bulk of the rest of our business comes when we work in open competition with other probate research companies, tracking down beneficiaries to intestacies that are reported in the public domain, such as on the bona vacantia list or in the Gazette.
However, a new trend has emerged whereby companies are now trading relatives' details to heir hunters – many of whom are amateurs – in a rather novel money-making exercise.
Much like the astroturfing or copycat websites that I've discussed elsewhere, some organisations are now gathering leads through purpose-built websites and apps, and selling on the details to heir hunters.
High value
The fewer people who know about the gleaned information, the higher its value to heir hunters, who hope to avoid the competition and transparency that arise when information is in the public domain.
This is a worrying trend for several reasons.
There is no guarantee that the heir hunters have any recognised credentials.
There is no transparency on fees or what the final cost might be to the beneficiary or the estate.
There is no competition between research companies to drive down fees.
Anglia Research was alerted to these activities when a client raised concerns about the Heir Hunters Association (HHA), which is run by Heir Hunters Researchers Ltd.
As well as the heirhunters.org.uk website and numerous other domains, Heir Hunters Researchers Ltd owns unclaimed-estates.org.uk and the Inheritances app. [Update September 2018: the app is no longer available on Google Play, but the link to it remains at the foot of the heirhunters and unclaimed-estates websites.]
Despite its name, HHA is not a membership organisation. Indeed, there appear to be no articles of association for the HHA on its website, which is not surprising as it is not registered as a company limited by guarantee (although, confusingly, there is a link to a separate, not for profit company limited by guarantee on its website banner).
Rather, it is part of a scheme in which unclaimed-estates.org.uk and the Inheritances app entice people to provide leads and the HHA sells these leads on to its subscribers.
Buying and selling leads
On the one hand, the Inheritances app claims that users can "earn money… by referring to us details of estates where someone had died without a will and no known next of kin."
On the other hand, one edition of the HHA newsletter refers to:
an increasing number of leads to intestate estates that may never reach BV and are referred direct to the HHA in some cases earning the referrer a useful bounty often thousands just by sending a few emails with the information.
Here, "BV" means the Government Legal Department's bona vacantia list and the "bounty" of "thousands" of pounds illustrates some heir hunters' eagerness to sidestep any competition.
A brokered market
More recently, the HHA released the following statement, regarding the sale of business leads to heir hunters: "Several HHA members have… been buying leads… thanks in the main to leads generated by www.unclaimed-estates.org.uk and an increasing number of direct referrals."
My own thoughts about this are that the HHA's direct referrals clearly arrive through the Inheritances app and that soliciting and trading details of intestacies in this manner is unethical – creating a brokered market in misfortune and confusion.
Crucially, there is also a danger that local government officials could be tempted to pass on details of an intestacy for a fee, potentially prompting accusations of corruption.
Transparency and competition
Heir hunters earn fees when they identify and enter a commission contract with a relative who is entitled to a share of an estate where no valid will has been left. Generally, public advertising such as the bona vacantia list ensures that easier cases are solved quickly by several researchers and so commissions will be subject to competition.
This transparency means that the more scrupulous researchers will find all entitled relatives and make sure that they get their share.
If not, any shortcomings are likely to be exposed by well-established companies, such as Anglia Research. We employ a large team of professional probate genealogists and usually focus on more difficult cases, but we are committed to uncovering and rectifying inaccurate research.
One of my chief concerns about the HHA selling information to third-party heir hunters is the lack of due diligence or any concern about the potential outcome for legitimate beneficiaries.
On the one hand, the unclaimed-estates website tells beneficiaries that they should be "represented by a professional probate researcher." On the other hand, the HHA website contradicts this advice, with the boast: "We are not genealogists."
Probate research is a specialist branch of genealogy
At Anglia Research, our staff have seen an increase in the number of cases where rightful heirs were missed out by unethical heir hunters, or even where the beneficiaries were incorrectly identified and actually had no entitlement to the estate.
Flawed research
Most recently Heir Hunters Researchers Ltd took several thousand pounds in fees, following flawed research that led to the wrong family receiving an inheritance.
The case is now being pursued by the Government Legal Department, seeking recovery on behalf of the Crown. As a result, the innocent, but incorrectly identified, 'relatives' will have to pay back what they thought was a legitimate windfall.
Given this level of error, I'm not surprised the HHA confirmed in its December 2016 newsletter that the research side of the business has been closed down, ostensibly so it can concentrate on buying and selling business leads.
The moral of this story? Find a genuine probate research company who will deliver an ethical service for you and your clients.
About us
At Anglia Research we are passionate and proud about our commitment to ethical business methods. We work to a strict code of conduct, we employ more accredited genealogists* and legally qualified staff than any other UK probate research company and we thrive on difficult cases.
2022 Anglia Research Services All Rights Served
Anglia Research and Anglia Research Services are trading names of Anglia Research Services Limited, a company registered in England and Wales: no. 05405509
Marketing by Unity Online