Eat, sleep, row, repeat: how four intrepid women set a world record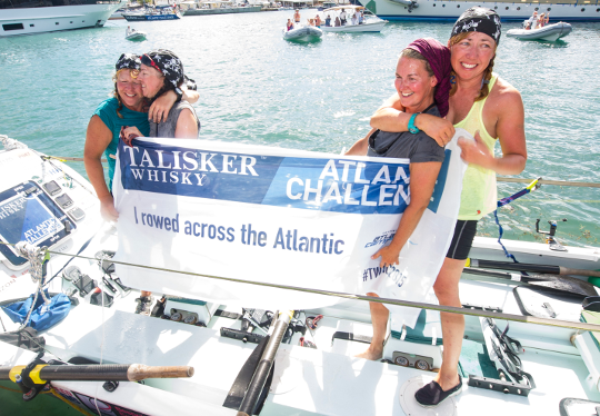 When Yorkshire Rows arrived to rapturous applause in Antigua on 25 February they became the oldest all-female team ever to have rowed across any ocean. The Talisker Whisky Challenge is widely acknowledged to be one of the world's toughest endurance tests. Janette Benaddi, Helen Butters, Niki Doeg and Frances Davies took part, rowing 3000 gruelling miles across the Atlantic, to raise money for the Yorkshire Air Ambulance and Maggie's Cancer Caring Centres.
---
As one of the team's proud sponsors, we received the following update:
We just wanted to send an email to thank everyone so much for all the support given to ourselves and our charities during our recent Atlantic challenge. Everyone also passed on lots of lovely messages to us while we were away and these meant so much to us.

It was an epic journey full of different challenges and experiences. As well as having to weather a huge storm for two days and nights then dealing with lots of technical issues, we also saw whales, dolphins, sharks and more. Arriving into the harbour in Antigua and seeing our families again was one of the most emotional times and will definitely be a day to be remembered forever….

Best wishes,
Niki, Frances, Janette & Helen
Yorkshire Rows
You can catch a 30-minute documentary about their adventure on BBC iPlayer here. There's also a National Geographic film to look forward to in the summer.
The team is still collecting donations for their two chosen charities. You can give to Maggie's Centres here, and to Yorkshire Air Ambulance here.
2022 Anglia Research Services All Rights Served
Anglia Research and Anglia Research Services are trading names of Anglia Research Services Limited, a company registered in England and Wales: no. 05405509
Marketing by Unity Online