Four mums in a boat: the story of Yorkshire Rows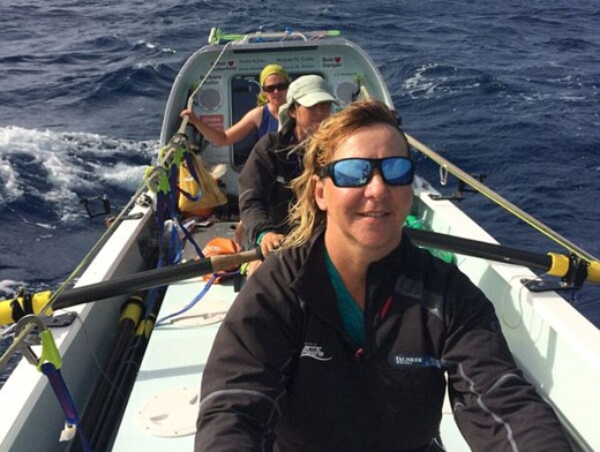 Last year Anglia Research sponsored Yorkshire Rows – four intrepid Yorkshire women who braved hurricanes, sharks, sea sickness and salt rash to row across the Atlantic, becoming the oldest all-female crew to do so. Now, Janette Benaddi, Helen Butters, Niki Doeg and Frances Davies recount their adventures in Four Mums in a Boat, published by HQ, and as one their sponsors we are delighted to report that Anglia Research will be attending the book launch.
---
Four Mums in a Boat tells the incredible story of four working mums from Yorkshire who took on the Talisker Whisky Atlantic Challenge and broke a world record along the way. When they crossed the finish line on 25 February 2016, the four women officially became Guinness world record holders as the oldest all-female crew to row across any ocean.
Life may not begin at forty, but an adventure of a lifetime most certainly can.
Janette, Frances, Helen and Niki all juggled full-time jobs alongside being mothers. Although they would never have described themselves as athletes, their love of rowing brought them together and they quickly became firm friends.
It was over a few glasses of wine that they decided to test that friendship to the limit, agreeing that together they were going to cross the 3,000 miles of treacherous ocean between La Gomera in the Canaries and Antigua in the Caribbean.
The Talisker Whisky Atlantic Challenge is the toughest row in the world. It took two years of planning, fundraising and training to get to the starting line, and over two months to cross the finish line – ten gruelling weeks in which they lost power, steering, water and a great deal of weight.
Crucially, Janette, Frances, Helen and Niki raised a significant amount of money for their two chosen charities: Maggie's Cancer Caring Centre and the Yorkshire Air Ambulance.
Maggie's is about empowering people to live with, through and beyond cancer by bringing together professional help, communities of support and building design to create exceptional centres for cancer care.

The Yorkshire Air Ambulance provides a life-saving rapid response emergency service to five million people across the whole of Yorkshire. It flies seven days a week, 365 days a year and currently takes part in more than 1,000 missions a year.
Four Mums in a Boat will be published on 9 March 2017 in hardback, ebook and audio. The film and television rights to the book have been optioned by Archery Pictures.
2022 Anglia Research Services All Rights Served
Anglia Research and Anglia Research Services are trading names of Anglia Research Services Limited, a company registered in England and Wales: no. 05405509
Marketing by Unity Online