Great Anglo-American Alliances #1: Anglia Research offers US customers a free review of unsolved cases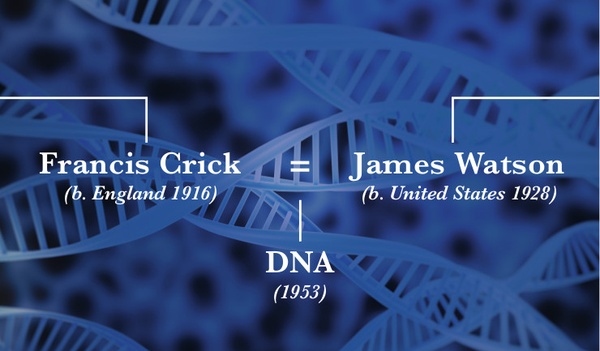 It is the stuff of life, present in every cell of every living thing. The human body contains over 12 million miles of DNA, yet though it was first discovered in 1869, it took 84 years for its structure to be decoded.
---
The mystery was unlocked by meticulous research, painstaking study and the skills, experience and intuition of an Anglo-American partnership.
At Anglia Research we know that our reputation for fast, thorough and successful heir location rests on quality research. It's why we employ more accredited genealogists* than any other UK company and, over decades, have built unique databases for them to access. It's why we are confident we offer our American associates the gold standard for people-tracing and genealogical investigation.
We set up Forensic Genealogy USA to work directly with individuals and companies in the US who need to find missing beneficiaries in the UK and Ireland. Our aim is to build long-term, mutually beneficial relationships. For your reassurance, all cases passed to us remain the property of the referrer.
Watson and Crick's partnership changed the way we look at life. A partnership with Anglia Research will change the way you look at probate genealogy. Quality, commitment and discretion come as standard. You could say it's in our DNA.
For more information on partnerships and co-operative ventures, and for a free review of your unsolved cases, contact us on 917-336-6309 before 16.00 EST, 13.00 PST or email info@forensic-genealogy-usa.com.
---
---
*members of AGRA, ASGRA and AGI. In addition, most of our case managers hold paralegal practising certificates and are regulated by the PPR, giving you the reassurance of an independent complaints procedure and compensation scheme. For more details, please see our accreditation page.
Forensic Genealogy USA is a division of Anglia Research Services Ltd.
2022 Anglia Research Services All Rights Served
Anglia Research and Anglia Research Services are trading names of Anglia Research Services Limited, a company registered in England and Wales: no. 05405509
Marketing by Unity Online