Heir Hunters – Too Good To Be True?
How To Take Steps to Protect Yourself
Have you ever received a phone call from someone out of the blue claiming you might be entitled to some money due to the recent passing of an unknown relative?
Probate genealogy firms – more commonly known as 'Heir Hunters' – help people claim inheritances that they are legally entitled to but may not even know about, and they make these types of calls as part of their daily work. Perhaps quite naturally, when first contacted by an 'Heir Hunter', many people will be suspicious.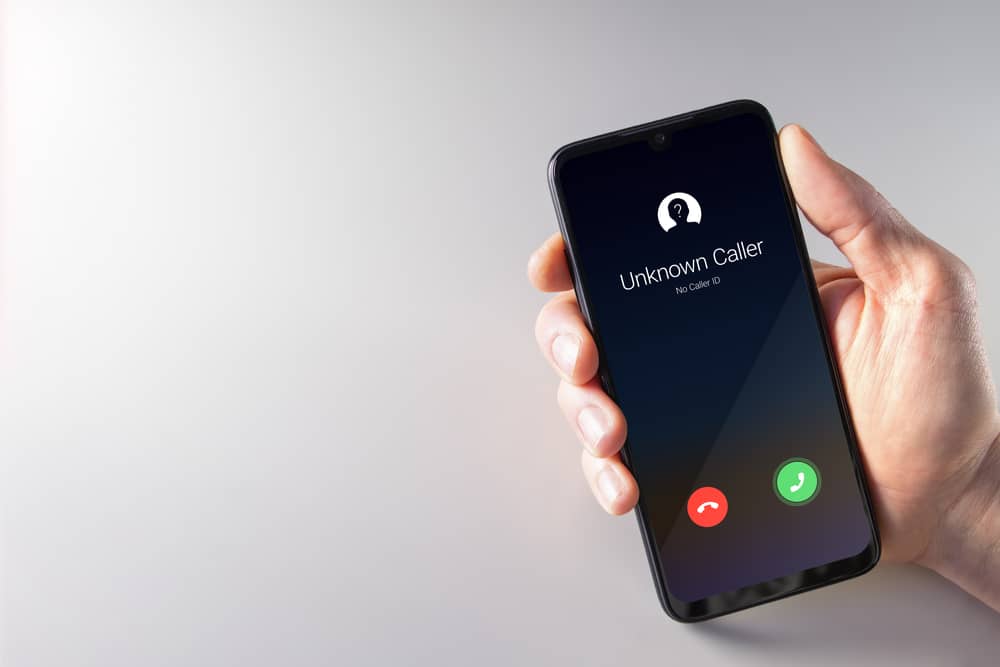 That should not come as a surprise, given the prevalence of financial scams and frauds lately, a trend exacerbated by the Covid-19 pandemic, when even criminals had to innovate. Various financial markets and products have been targeted, including pension pots, investments, and more recently cryptocurrencies. There has even been a fake gardener scam, as reported by Age UK.
Whilst it is sensible to be cautious, if you are ever contacted by a probate genealogy firm, it may well be worth at least listening to what they initially have to say. Set up in Ipswich back in 1979, Anglia Research has based integrity and transparency as founding virtues and these virtues are still instilled within the company today.
However, regrettably, this isn't always the case with other providers in the probate genealogy field, and care should be taken.
The Impact of Heir Hunters TV
Ever since the Heir Hunters TV series sensationalised the field of probate genealogy, there has been a small boom in the number of firms and individuals offering the service – often with little to no experience. Behind its genteel façade, the unregulated world of probate genealogy is often marked by ruthless competition, overcharging, and pressure-selling tactics.
So, what steps can you take if you are ever contacted by a probate genealogy firm to ensure that the reason for the call is genuine and that you don't end up getting scammed?
First and foremost, you can undertake your own research into the firm that contacted you, including a search for the person who actually made initial contact. A good place to start would be looking up the firm on the internet, and more specifically, checking to see if the firm is registered at Companies House.
Any self-respecting probate genealogy firm will have a clear and professional looking website which will outline its key services. It's true that even scammers will pay thousands to give the appearance of authenticity, so it's worth navigating the website to get a "feel" for the business – are the articles and blog content current or out of date? Take a look at the About Us, Team, and Client testimonial pages – do these pages look like a genuine business containing 'real' people?One helpful step here to validate if someone is calling from where they say they are is to hang up, find the telephone number of the company either online or from another source and then call back – Does the company sound professional when they answer the phone? Rather than someone on a mobile phone or driving in a car or walking along a high street for example.
Then ask to speak to the person who called you to resume the conversation. 
Accreditations and Testimonials
On the subject of testimonials and reviews, it is recommended to research independent review sites such as Google reviews, TrustPilot or Feefo to look at the firm and what's being said about them. Are the reviews listed from the not-so-distant past? Are they largely positive? Likewise, with social media, does the firm have a corporate presence and is there recent activity displayed? What do others on social media say about the business?
Accreditations can also help indicate if a firm follows industry and/or best practice recommendations, and therefore more likely to be putting clients at the heart of what they do.
Both firm and individual accreditations should come from professional bodies, with recognised staff qualifications via exam boards such as CILEx. Look also for membership of industry organisations such as the Association of Probate Researchers and the Society of Genealogists.
On a more general business basis, is the firm fully compliant with the EU General Data Protection Regulation and also ISO900 registered? Or even a member of the Good Business Charter, an accreditation scheme that promotes good business practice? These are all pointers to a genuine firm.
And whilst Professional Indemnity insurance isn't a legal requirement, a firm that doesn't have this cover should be avoided, as without it, there is no protection against losses arising from a breach of professional duty. This insurance cover is as much for the benefit of the client as the firm. In addition, the limits of the cover should be displayed somewhere on the firm's website.
But perhaps the biggest red flag of all is that a firm is not all as they seem, would be if they ask for bank details or make an upfront payment request.The fee for a probate genealogist is always paid at the conclusion of the estate administration and is usually deducted at source by the estate administrators. Any probate genealogist or heir hunter telling you differently, requesting payment before this stage, should not be trusted.
To confirm, payment details should not be disclosed and no upfront payment is required.
Summary
Transparency and ethical practice need to be key in the probate genealogy industry, both for firms and clients. Firms must work transparently with their clients to build trusting relationships that help to connect unclaimed estates with the rightful beneficiaries.
Individual clients must be aware of their rights when signing a contract with an heir hunting firm – make sure to do your own research and don't be afraid to ask questions.
It's better to be safe than sorry!
2023 Anglia Research Services All Rights Reserved.
Anglia Research and Anglia Research Services are trading names of Anglia Research Services Limited, a company registered in England and Wales: no. 05405509
Marketing by Unity Online