How ATS war records solved a case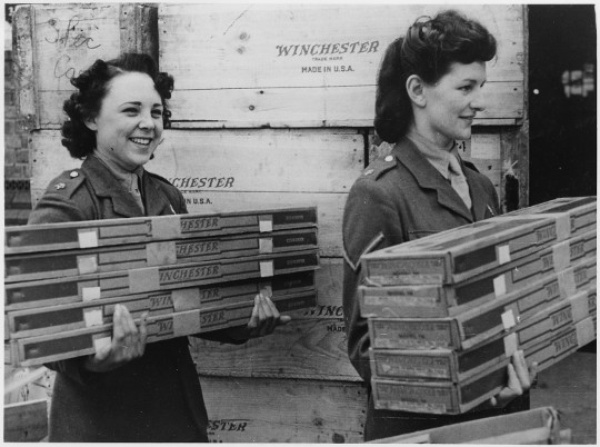 Sometimes the details on birth, marriage and death certificates present genealogists with a baffling puzzle of varying dates and changing names. In cases like these, it's important to remember that a few missing pieces of information hidden in a different data set may be all it takes to get your investigation back on track. Here, Sam Watkin reports on a case that could not have been solved without the information held in military service records.
---
The case of Joyce Rose Butterworth was incredibly complicated, so bear with me as I try to explain it.
Joyce wrote a will, but the beneficiary of the will predeceased her and so her estate became an intestacy on the bona vacantia list.
According to her death certificate, Joyce's maiden name was Rose, she was born on the first of June 1921 in Manchester and was the widow of David John Butterworth.
The Butterworth marriage certificate, when I obtained it, added the information that she was Joyce Rose Cotton "previous marriage dissolved", that her father was Joseph Rose (greengrocer) and that she was 57 (so a birth date around 1922).
When I searched for a record of this previous marriage, the only one that seemed credible was for a Joyce Rose Saunders to a James Cotton in 1941. However, this certificate gave her age as 22 (so a birth date in 1919), and her father's name as Joseph Saunders (greengrocer).
At this point I had three possible birth years for Joyce, and two possible maiden names. Finding her birth certificate would have been almost impossible if the Cotton/Saunders marriage certificate hadn't also included her profession as "ATS" – with a service number included.
Auxiliary Territorial Service
The Auxiliary Territorial Service (ATS) was the women's branch of the British Army. It was formed in September 1938, just a year before the onset of World War II.
Initially, it was a voluntary service, with women performing clerical and catering duties. However, once war broke out, ATS personnel became drivers, mechanics, postal workers, telephonists, dispatch riders, military police, radar operators and much more.
After the National Service (No. 2) Act conscripted women into war work or the armed forces in December 1941, the number of women in the ATS rocketed and Joyce was one of many who enlisted.
Her service records are absolutely fascinating and, without a doubt, if Joyce hadn't served in the ATS we would never have cracked this case. The information she provided on those forms all those years ago was invaluable.
ATS service records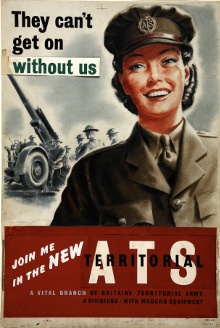 However, there were numerous inconsistencies. Even within the records themselves, Joyce's surname varies between Cotton and Saunders (never Rose) and although the day and month of her birth are consistent throughout, her year of birth varies between 1919 and 1921 (the two possible years of birth shown on her marriage certificates).
Fortunately Joyce served in the ATS before and during her first marriage, so the records name both her mother, Mabel Rose, and her first husband as next of kin, and provide addresses for them.
Better still, they show that Joyce was born in Macclesfield, not Manchester. This meant that we were finally able to locate her birth certificate: plain Joyce Rose, born to Mabel Rose on the first of June 1918 in Macclesfield. It turns out that she was illegitimate.
1939 Register
Using the address provided on the ATS records, we were able to trace Joyce's mother on the 1939 Register. She was living with a Mr Thomas Ray. There were no Ray/Rose marriages that fitted, but we found a death certificate for a Mabel Ray, living at the same address listed on the ATS records and in the 1939 Register.
This revealed that Mabel's maiden name was Saunders and we were finally able to track down her marriage to Thomas Ray. The certificate shows that her father was Joseph Saunders – the same name that Joyce used as her father's name on her first marriage.
It appears that Mabel was never officially a Rose (at no point did we ever find her living with a Mr Rose, just Mr Ray), so it's likely that she assumed the name for her daughter's birth, or it was the surname of Joyce's biological father. It's certainly interesting that Joyce kept this as her middle name throughout her life.
Winding up the case, tracing the descendants of Joyce's uncles and aunts, was a relatively straightforward task. But without the service records we could never have proved the claim. They were absolutely invaluable.
They also added a fascinating historical dimension to my most challenging, rewarding and memorable case so far.
(For reasons of confidentiality, names and other identifying features have been altered.)
2023 Anglia Research Services All Rights Reserved.
Anglia Research and Anglia Research Services are trading names of Anglia Research Services Limited, a company registered in England and Wales: no. 05405509
Marketing by Unity Online