Passchendaele: stories from the battlefield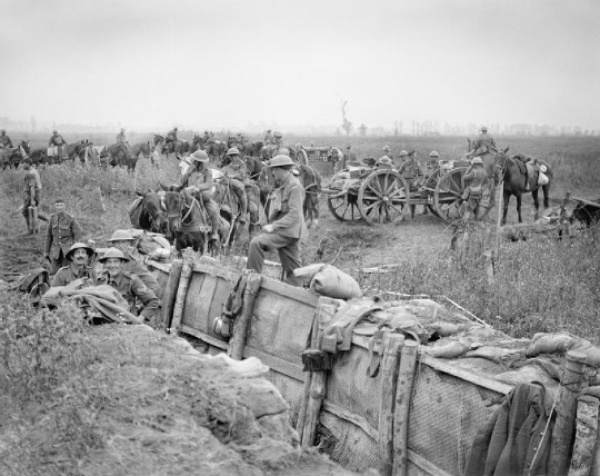 As the centenary of Passchendaele, the Third Battle of Ypres, was commemorated at Tyne Cot cemetery in Flanders on 31 July, staff at Anglia Research looked back at their own family histories and remembered ancestors who died in the battle.
---
Passchendaele represents a tiny sector of the Western Front – about ten miles in total. And yet, over the three and half months in which the battle raged, it's estimated that about one and a half million soldiers (British, Commonwealth and German troops) witnessed the battlefield first-hand. More than half a million lost their lives.
The horrors of the First World War left their mark on virtually every family in the UK. Second only to the Somme in the scale of its carnage, Passchedaele in particular touched many.
On 31 July, two colleagues at Anglia Research took some time to reflect on their own families' encounter with the Third Battle of Ypres.
Case manager Colin Beer says: "My family research brought to light a great uncle who died on 31 July 1917 at Ypres in the first few hours of the final battle. I have managed to narrow down the actual site of his death to within 100 yards. He is commemorated on the Menin Gate facing the site of his demise, as his body was never recovered.
"There is a further backstory regarding a family dispute over his pension between his wife and my great-grandmother which was not resolved until 1922, five years later."
Case manager Oliver Howard says his mother still has in her possession the telegram from the War Office informing the family of the death of his great-grandfather William Riley.
Oliver says: "William died on 20 September 1917 and was buried at Tyne Cot. My mum still has the telegram the War Office sent to his infant son informing him of his death. My great-grandfather's wife had died aged 27 in 1915. When I was studying A level history we went on a field trip to the battlefields and I found his plaque at Tyne Cot purely by chance."
2022 Anglia Research Services All Rights Served
Anglia Research and Anglia Research Services are trading names of Anglia Research Services Limited, a company registered in England and Wales: no. 05405509
Marketing by Unity Online