South African's search for family completed in 24 hours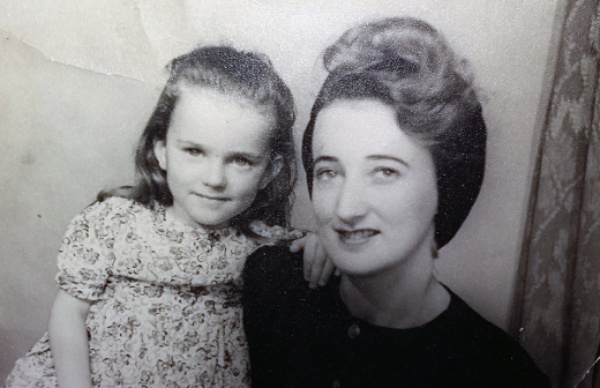 Anglia Research's Sam Watkin found a whole new family for Burnadine Potgieter from South Africa after she came across an article in the Southport Visiter in which Burnadine asked the residents of Merseyside for information about her grandfather Sylvester. It had been her mother's dying wish to find him. In this article, Sam explains how, using Anglia Research's resources, she located Burnadine's family within 24 hours.
---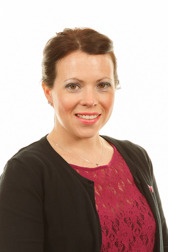 When I saw Burnadine's article in my local newspaper I thought that I could help her, using the resources available to me at Anglia Research.
Burnadine, from Johannesburg, said she felt like an orphan because she had few living relatives in South Africa, and had spent decades looking for her British maternal grandfather, Sylvester William Eden. Shortly before her mother's death in 2003, Burnadine promised her that she would try to find him.
I was immediately curious about Burnadine's story and contacted her by email.
Burnadine told me that Sylvester, who was originally from the north-west of England, moved to South Africa to work as a merchant seaman, like many men from Merseyside. There he met and married Burnadine's grandmother Joey and together they had Burnadine's mother, Burna Evelyn Eden. (Joey and Burna are pictured above.)
The marriage didn't last and after divorcing, Sylvester married Joyce who already had a son (believed to be called Ernie or Arnie), from a previous marriage. When Burnadine's mother was about eight years old, Sylvester returned to the UK. Burnadine explained that he attempted to bring Burna with him but was stopped in his tracks at the harbour.
"Sylvester clearly adored my mother," she said. "He wanted to take her back to Britain, but he knew my gran would never let my mother go with him. This of course infuriated my gran and she stopped all communication between my mother and her dad. He did try to contact her and sent her letters but everything was destroyed by my gran before it even got to my mother.
"I wanted to know more about my grandfather Sylvester and what happened to him, what career path he followed and if he was happy. I believe he may have died around 1993, but I wanted to meet any of his surviving family and to see if there are any family resemblances."
"I am really happy and blessed in my life but I have very little family left and I often wonder about the family I never met. I wonder if my nose is an Eden family trait because it doesn't look like any other family member's nose!"
Both of Burnadine's parents and her South African grandparents all died within three years of each other. "I want to be part of a big family", she told me.
Finding the Edens
At Anglia Research, we're used to working fast, so I was able to complete the job within 24 hours.
As well as using our specialist databases, I delved into the UK's birth, death and marriages records, both the 1901 and 1911 censuses and the 1939 Register, which was only made available online in 2016.
The 1939 Register is one of the most important historical documents in twentieth-century Britain. In December 1938 it was announced that in the event of war, a National Register would be taken, listing the personal details of every civilian in Great Britain and Northern Ireland. This Register was to be a critical tool in coordinating the war effort as it would be used to issue identity cards, organise rationing and more. The information it contained was later used in the founding of the NHS.
Today the 1939 Register is a great source for genealogists as it holds the names, addresses, marital statuses and other key details of more than 40 million people.
The register showed Sylvester's parents living in St Helens, Merseyside, and that Burnadine's great-grandfather, Herbert Eden, was a disabled ex-serviceman.
From this research, I was able to create a family tree for the Eden family and confirm the names of Burnadine's great-grandparents, their birth and death dates and their six children's names, including Burnadine's grandfather, and their subsequent children – Sylvester's nieces and nephews.
I was able to verify that, as Burnadine had thought, her grandfather had passed away in 1993. However, I also established that some of Sylvester's brothers and sisters are still alive and that Burnadine has family in the UK.
Burnadine's story was so compelling that we thought it was something Anglia Research should do free of charge, as a gesture of goodwill.
It was great to be able to help make Burnadine's dream come true. She now has a new family and has also been united with Sylvester's adopted son, her uncle Ernie. It's stories like this that make my job so satisfying – we connect people across generations and, in this case, across continents.
2022 Anglia Research Services All Rights Served
Anglia Research and Anglia Research Services are trading names of Anglia Research Services Limited, a company registered in England and Wales: no. 05405509
Marketing by Unity Online