Tale of a hidden hero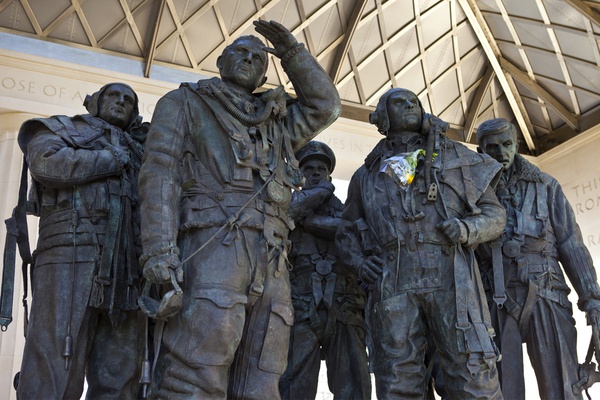 All of our cases have a human story behind what may look like dry genealogical detail. Every life has its interest; its relationships, happinesses and setbacks. We were particularly intrigued by a recent case which revealed an intrepid tale of wartime daring and adventure.
---
On the face of it this seemed to be a relatively straightforward case, if there is such a thing! David Leitch died without a will in Wallington, Surrey, in June 2020 and his estate was listed by the London Borough of Sutton on the Government's Bona Vacantia list of unclaimed estates. He had never married and he had no known next of kin.
There was no listed place of birth but we were able to discover that he was born in Newtownards, Co. Down, Northern Ireland, in March 1921. She also managed to locate his sister's birth record, aided by the fact that Leitch is such an unusual last name. From this she was able to trace his family back to England and to identify a surviving niece, who is his beneficiary.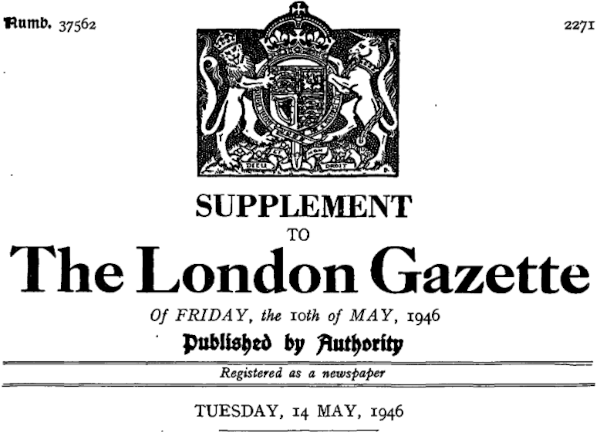 We then uncovered an article in the London Gazette, the Government's official journal of record, for May 14th 1946. This revealed that Warrant Officer Sergeant David Duncan Patrick Leitch, of 408 Squadron, was awarded the MBE for his bravery during the Second World War.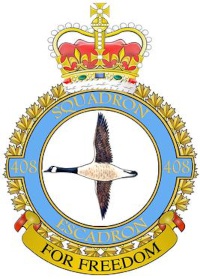 David Leitch, who was living in Bristol at the time, enlisted in April 1940 at the age of nineteen. By March 1943 he was posted to 408 Squadron, where he held the rank of warrant officer and served as a navigator. The 408th was the Second Royal Canadian Airforce (RCAF) Bomber Squadron, formed as part of No 5 Group RAF, and nicknamed the 'Goose Squadron' after its insignia (the Canada goose is at home in Canada, England and Scotland; its speed and power of flight are indicative of the operational functions of the Squadron). It was based at Linton-on-Ouse in North Yorkshire.
On the night of 11th March 1943 he was flying in a Halifax, as part of a crew of six, on an operation to Stuttgart. The aircraft was shot down by a night-fighter over France and badly damaged. The crew baled out and landed near Vassy in Normandy. All escaped the aircraft but he and two others were eventually captured and became prisoners of war.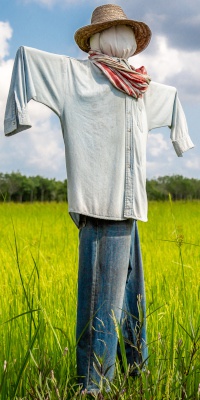 On landing Warrant Officer Leitch destroyed his charts and disposed of his parachute and harness. Resourcefully disguising himself in old clothes taken from a scarecrow he set off into the French countryside. He was taken in by local people from the village of Ville-en-Blaisois in the Haute-Marne department in northeastern France who provided him with food and clothing.
Escaping airmen were almost always reliant on the goodwill and bravery of ordinary people, who risked torture and death for the help they gave and their families faced deportation to concentration camps. Many thousands suffered because of the help that they provided to Allied airmen and their sacrifices are still remembered today.
If captured the airmen would be interned in a POW camp and could no longer contribute to the war effort. By escaping they forced the enemy to devote scarce resources to finding them. They also boosted the morale of the Allied Forces operating over enemy territory by proving that it was possible to get back. During World War II, about 35,000 allied military personnel escaped POW camps or evaded capture and made their way to allied countries.
With further help from local citizens David Leitch reached Ambonville, another commune in Haute-Marne on 14th March 1943, where he was captured by the Germans. He was taken to a military prison in Paris and from there to the Dulag Luft in Oberusel near Frankfurt. Dulag Luft ransit camps for German-captured members of the Air Force. They acted as collection and interrogation centres for newly captured aircrew, before they were transferred in batches to the permanent camps. Many POWs who passed through the camps spoke of the use of torture during interrogation.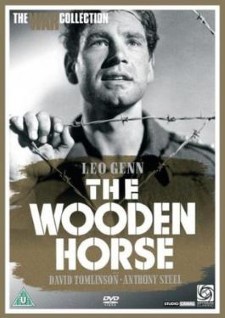 Warrant Officer Leitch was then sent to Stalag Luft III. a Luftwaffe-run POW camp, which held captured servicemen from Western Allied air forces. It was set up in March 1942 on a site 100 miles south-east of Berlin chosen because its sandy soil made it difficult for POWs to escape by tunnelling. It is best known for two famous escape plots. The first which took place in 1943 was celebrated in the 1950 film, The Wooden Horse, drawn from the book by one of the escapees, Eric Williams. The second plan, organised by Squadron Leader Roger Bushell in March 1944, became the basis of The Great Escape, released in 1963. This much loved adventure film was based on a book by former prisoner Paul Brickhill.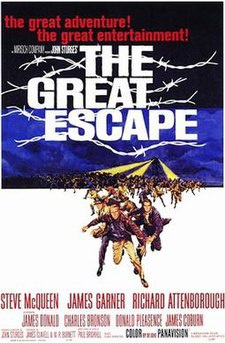 David Leitch made his first escape attempt long before either of these plots were hatched. On 20th June1943 he was being taken by train from Stalag Luft III to Stalag Luft VI. He managed to crawl out of the train through a lavatory window and caught another train travelling towards the Baltic coast, from where he hoped to take a ship to England. However, after travelling nearly 100 miles, he was recaptured.
His next attempts were also made while travelling by train. In February 1944 he was being transferred from one camp to another and managed to break free for two hours before he was discovered and returned.
On 22nd March 1944 he escaped from a train again and was able to make contact with some French workers. They took him to their camp and enabled him to take on the identity of a French worker by providing him with a forged identity card and written permission to travel to Danzig (now Gdansk in Poland). He reached Danzig, but was recaptured when trying to board a Swedish ship there.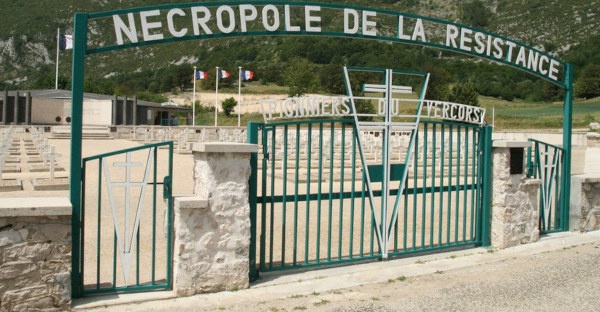 Undeterred by his previous failures, Warrant Officer Leitch made preparations for another attempt to escape early in April 1944, with the aid of Army and Navy prisoners at Stalag XXB camp. Located near Marienburg, now in Poland, 33,000 non-commissioned officers and privates of various nationalities including British, Poles and Serbs were held here and sent out to labour in nearby farms, sawmills, factories, goods yards and to cut ice on the frozen river Nogat. However his plan was frustrated when the Germans reorganised the defences of the camp.
Leitch's final escape attempt took place at the end of April 1944. On discovering that the Germans were wiring the windows of the barracks he decided to act without delay and, having acquired some civilian clothes in which to disguise himself, he broke out of the camp. He remained at liberty until 8th June 1944, when he was recaptured. He was eventually liberated by the allied forces at Velson on the 16th April, 1945.
At some point in his daring series of escapes, David Leitch may have been assisted by MI9, (the British Directorate of Military Intelligence Section 9). This was a secret department of the War Office which helped allied military personnel, especially downed airmen, evade capture after they were shot down or trapped behind enemy lines. Its best-known activity was creating and supporting escape and evasion lines, especially in France and Belgium.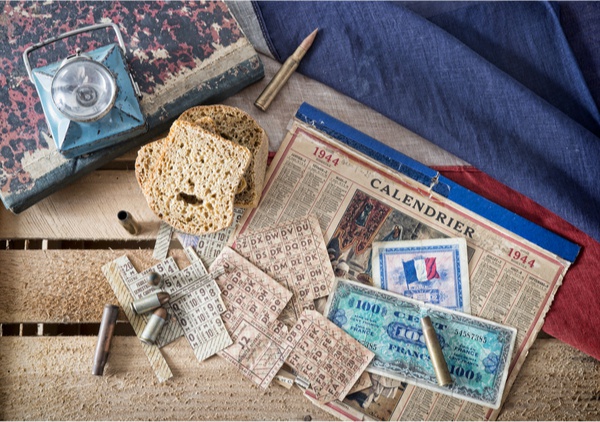 By 1943 pilots and crew members, supplied by MI9 with escape kits, had a 50 percent chance of evading capture and returning home. More than 5,000 airmen successfully travelled along escape routes using secret codes and stopping in safe houses. Around 12,000 French civilians helped make this possible.
The citation in the Gazette speaks with great admiration of Warrant Officer Leitch's "coolness and resource" and provides us with a lasting memorial to one ordinary man's bravery and perseverance at a crucial point in history. His story is also part of a larger narrative of the networks of support which helped fight fascism.
His niece is very proud of her uncle's story and is keen that he should have a fitting memorial.
2023 Anglia Research Services All Rights Reserved.
Anglia Research and Anglia Research Services are trading names of Anglia Research Services Limited, a company registered in England and Wales: no. 05405509
Marketing by Unity Online