Using social media during bereavement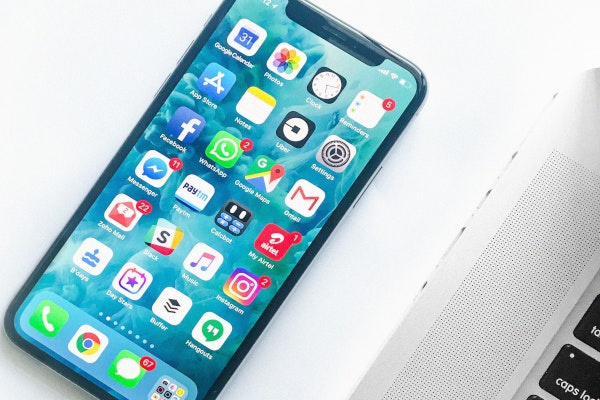 The widespread use of social media has changed many interactions in our lives including those during bereavement. In this guest article, Lisa Lund of the National Bereavement Service gives advice on how to best use social media to offer support, mourn, express grief and remember loved ones.
---
With the rise of social media, there are now a range of platforms where we can share our condolences with the bereaved, pay tribute to lost loved ones and express our own grief with others. In recent years, and more than ever since the outbreak of the coronavirus pandemic, social media has become a significant part of how we communicate our grief.
In 1969, psychiatrist, Elisabeth Kübler-Ross, proposed 5 stages of grief: denial, anger, bargaining, depression, and acceptance. With the rise of the digital age, should there an additional stage; sharing your grief on social media?
Turning to social media for support, when dealing with grief and the loss of a loved one, can help the bereaved make sense of a death by talking about their loss. The social media community can help to make it a much less isolating experience, providing much needed solace.
Throughout the coronavirus pandemic, social media and digital platforms, such as Zoom and Microsoft Teams, have enabled more people to become involved in the grieving process. This has been particularly important when friends and family have not been able to attend funerals, memorial services, and wakes. People have come together to grieve virtually, sharing support on social media, across memorial pages and within Facebook groups.
By sharing your condolences and tributes online, you can be involved remotely without imposing on the immediate family, while still making them aware of your support.
But, when it comes to grieving and supporting friends and family on social media, there are some potential pitfalls to avoid.
Make sure you have the right information
It may seem obvious, but if you are sharing your condolences on social media make sure that you have your facts right and that your information is accurate. Remember, even though you may want more information regarding the circumstances surrounding the death, your curiosity at a time like this is less important than the grieving family's need for privacy. So, if you are considering asking questions to the family on social media, ensure before you post that the questions are sensitive to the feelings of the bereaved.
Respect the family at all costs
It is essential that you respect the family's wishes at a time of loss. Never post anything, however well-intentioned, until you're sure those closest to the deceased have been informed. Be mindful of the language and tone used by the family and how they are expressing their own grief online.
Portray your own grief appropriately
The first thing to bear in mind, when sharing a loss on social media, is that everyone is different. When it comes to your own grief, there is no one way to deal with it, but remember that social media can be something of a minefield.
In the first instance, you can benefit from the large numbers and networks of people that social media can reach simultaneously. This negates the need for many – often difficult – conversations. Similarly, social media can be a helpful tool for you and your family when dealing with preparations for a funeral service, memorial, or even to share the details of a remote service.
Consider a memorial page
Memorial pages on social media platforms have become popular ways to inform a wide audience of a loved one's passing and to reach out for support. They are also a useful place for people to post their condolences. Seeing messages such as these and the support from many people, can be a comfort for the bereaved at a time of loss.
Of course, posting sensitive content on social media comes with its own risks.
A potential downside to memorial pages is that they can be open to anyone with a Facebook account, and this can lead to a potential influx of inappropriate comments, which, even if well meaning, can still be upsetting. Even worse than this, internet trolls have been known to post cruel and offensive messages on memorial pages, hiding behind the anonymity of social media.
To ensure that this doesn't happen to you, at your time of loss, you could make a closed Facebook group, where people you know can share feelings, memories and even photographs. A closed Facebook group means anyone who wants to join the group needs to be approved by a group member before they can access the memorial page. In this way, you can ensure that only people you know can post and have access to the page.
Coping with grief in the right way for you
Social media allows people to explore their grief and share it with others from the comfort of their own home. For some, it is easier to talk about loss in an online space rather than face-to-face. For others, face-to-face support is what they need and they may feel social media simply can't replace the more traditional ways to grieve.
Social media has changed the way we grieve. We go through the same processes and we still go through the 5 stages of grief, but now, with the rise of the digital age, there are new ways to show and express your grief. If people find that grieving via Facebook, Twitter and Instagram helps them, then we need to embrace the potential to seek and provide solace in new ways.
2023 Anglia Research Services All Rights Reserved.
Anglia Research and Anglia Research Services are trading names of Anglia Research Services Limited, a company registered in England and Wales: no. 05405509
Marketing by Unity Online