When a vocation calls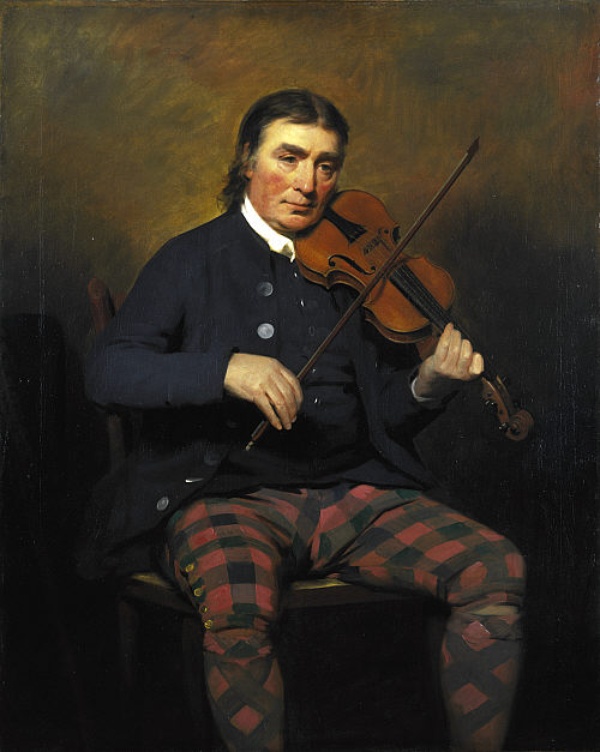 Janet Bishop is chair of ASGRA, the Association of Scottish Genealogists and Researchers in Archives, and one of only two researchers who are members of both ASGRA and its sister association, AGRA, in England. In this interview she brings a healthy dose of Scottish common sense to bear on a wide range of topics, from accreditation to networking and continuous professional development.
---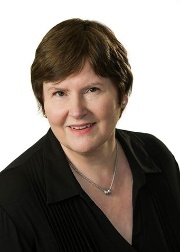 For many family historians, genealogy is a vocation as well as a profession – a vocation that typically comes calling in a circuitous and serendipitous fashion.
Janet Bishop is no exception. She was 40 years old, and a music teacher, when she first learnt that she was related to Niel Gow, the famous Scots fiddler, inventor of the Scotch snap.
"My father dropped the fact into the conversation!" she says. " He only knew that we were in some way related, but didn't know how. He had just heard it throughout his young life."
Niel Gow is a towering figure in the history of Scottish music. A musical prodigy, credited with composing 87 tunes, he was painted by Sir Henry Raeburn and characterised by Robert Burns:
"a short, stout-built honest Highland figure, with his greyish hair shed on his honest social brow; an interesting face, marking strong sense, kind open-heartedness, mixed with unmistrusting simplicity".
Clearly Janet had to establish exactly how she was related to him.
"It turns out he is my 4 x great grandfather," she explains. "Even better I am descended through his son Nathaniel Gow, another fine composer. The whole study of the Inver Gow family has been fascinating and through sharing with other interested parties I have been able to establish that my 12th cousin was Kerry Packer, who bore an uncanny resemblance to my father."
What started as a hobby soon led to a change of career. Janet trained as a genealogist with Rosemary Bigwood.
"For several years she ran a year-long distance learning course at Stirling University. Rosemary was a founder member of ASGRA. I did my course in 1998, became an ASGRA probationer in 1999, and a full member in 2001. I have been on council since 2004, having been an ordinary member, secretary and, for the last five years, chairman. I am fiercely protective of what ASGRA stands for."
What ASGRA stands for, first and foremost, is accreditation – a topical and much-debated issue. When asked to comment on the recent discussions about a framework for genealogical education, licensing and/or regulation, Janet says: "While I have no right to speak on behalf of ASGRA on such a contentious subject, I do have my own personal views and I don't think this will get off the ground unless the organisers embrace the experience and professionalism that already exists. That cannot be learned in a university. No law graduate comes out a solicitor; no medicine graduate comes out a doctor; no accountancy graduate comes out an accountant. Further training and experience is required to make them professional."
She points out that in the not-so-distant past, you had to be apprenticed with an experienced genealogist approved by the General Register Office for Scotland. "It wasn't possible to research in New Register House unless you had a pass, and that wasn't issued until they were sure you had had enough training. From then on it was a case of gaining experience and building up a client base."
The improved accessibility of Scottish records is something she celebrates. "Scotland has a unique system, the envy of the rest of the world! Our statutory records have been digitised and made available both centrally in Edinburgh, by payment of a fee, and also on the Scotlands People website, which is viewable on a pay-per-view basis."
Nevertheless, she's keen to stress that the internet is no substitute for hands-on research. "The only way to research Scottish ancestry is to do it in Scotland, as the ScotlandsPeople website does not allow images to be shown of 'modern' certificates. Births have a 100-year closure; marriages 75 years and deaths 50 years. Also, sites such as Ancestry and Find My Past are merely indexes or transcribed records: images are not allowable of Scottish statutory records.
"Besides, there is more to research than just statutory records. Our archives are in the main not available online and therefore it is necessary to also visit the National Archives of Scotland."
As well as running her own business, Janet is an executive member of the Scottish Association of Family History Societies, and edits their twice-yearly bulletin. She also works with the Moray Burial Ground Research Group, using primary sources to clarify ambiguous monumental inscriptions, and recently completed an objective study of the names on three Morayshire war memorials, using statutory records to verify their accuracy. All this, on top of chairing ASGRA and jointly coordinating the AGRA Northern Regional Networking Group – clearly, genealogy is more than a day job.
From the range and depth of her activities, there's no doubt that she takes networking and continuous professional development (CPD) very seriously, but ask Janet about these two "hot topics" in genealogy, and she's a little impatient with the jargon.
"Genealogists have always networked," she points out. "They just hadn't invented a name for it yet. As I rapidly approach bus pass age, I realise I need to use these modern terms but, actually, CPD has always existed.
"Recently ASGRA had its annual visit. This year it was to the National Map Library in Edinburgh, and with a member age spread of 35 to 85, each person would have had a different CPD experience and result. The younger ones may never have been there before, having made use of the library's website instead, thereby missing out on the actual touching of an original ancient map. The older ones may have been regular visitors to the library, over the past 30 or 40 years, but had their eyes opened to modern technology, allowing them to use the facility from home for perhaps the first time. So whatever way you look at it, CPD is a necessary thing – but it has been around since Adam. I am sure when I get my bus pass in January, the first time I use it the negotiation of the scanner will be CPD in itself!"
2022 Anglia Research Services All Rights Reserved.
Anglia Research and Anglia Research Services are trading names of Anglia Research Services Limited, a company registered in England and Wales: no. 05405509
Marketing by Unity Online