Is cheating by heir hunters the real reason BVD stopped will searches?
The past year has seen a spate of articles claiming that as a result of government cuts the Bona Vacantia Division (BVD) no longer searches for a will when a case is referred to them as apparently intestate. In this article Peter Turvey separates fact from fiction, unpicking the errors in this argument and homing in on a more probable cause for procedural change within BVD.
---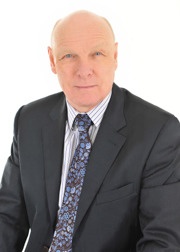 While it's true that since 2015 BVD no longer searches for a missing will before adding apparently intestate estates to its unclaimed estates list, the claim that this is linked to government cuts has no foundation.
Nevertheless this notion has spread far and wide, from local papers like the Plymouth Herald or the Hinckley Times to nationals such as the Mirror and The Times.
According to these articles, BVD stopped conducting will searches as a result of government cuts. The Mirror even reports that "legal support services are having to pick up the bill to conduct will searches where no other party is willing to."
Let's take this point by point.
Did BVD stop searching for wills in order to save money?
Absolutely not. BVD only advertises estates with a net value of £500 or above. Any estate of that size can easily cover the cost of a Certainty combined will search (£95.00 +VAT at the time of writing) and as Certainty itself points out the cost of the search is an allowable disbursement that can be reclaimed from the estate.
In other words, searching for wills cost BVD nothing because it could always recover the expense from the estate. Therefore it makes no sense to suggest that BVD scrapped its will search procedures as part of a cost-cutting exercise.
To turn to the entirely disingenuous point raised in the Mirror.
We're told that "legal support services are having to pick up the bill to conduct will searches". This implies that legal support services are left out of pocket as a result of their charitable actions, whereas they in fact "pick up the bill" in the same way as you might pick up the bill for a work-related train journey before claiming the money back on expenses.
So why did BVD scrap will searches?
Prior to 2015, BVD would request a Certainty will search for all cases referred to them. This was done before an estate was added to the unclaimed estates list.
Part of the search involved contacting all law firms local to the deceased and other appropriate areas. Typically, every such law firm would receive a notification asking if they held a copy of the relevant will. The notification would include the name of the deceased and the name of the individual or organisation that had requested the search – in this case BVD.
Now imagine a scenario in which an employee at a law firm passes information to an heir hunter about any will search notifications involving BVD. When you take into account that BVD conducted the will search before a case was added to the unclaimed estate list, you'll be able to see that the procedure opened a loophole for abuse and a particular form of 'insider dealing'.
It's my guess that scrapping will searches was BVD's attempt to close this loophole.
Early knowledge of intestate deaths
At Anglia Research, we have long argued that early information about intestate deaths allows heir hunters to circumvent competition, providing them with a window of opportunity in which to trace and sign up next of kin without fear of another researcher intervening to offer a lower fee or challenge the accuracy of their work.
When there is no competition, heir hunters generally charge between 10% and 15% more than they would in the open market, but sometimes much more. This could amount to some £30,000 additional income from an estate worth £200,000. Meanwhile, relatives are unaware that they are missing out on consumer choice because they hear from no other researcher.
Equally worrying, if the estate is not openly publicised and is known only to the sole heir hunter who has received the tip off, there is none of the scrutiny that naturally arises when a range of researchers are investigating who is entitled. Errors such as wrong families being found and entitled relatives being missed out are not uncommon.
Unfortunately, we can provide far too many examples of what happens when heir hunters bypass competition. (You'll find some of them highlighted in the online articles When you scrap competition, who foots the bill? and The case for competition: transparency leads to better research.)
So let's put this in perspective: of course it is inconvenient and disappointing for both heir hunters and would-be beneficiaries if a will turns up when an estate is being administered. But this inconvenience is nothing when compared to the misery and anger of genuinely entitled relatives who may have been charged exorbitant fees or forced to pursue their inheritance through the courts because an heir hunter, working in haste to resolve a case before BVD advertise it, has cut corners and tracked down the wrong family.
Given that BVD chose to scrap their will search procedure, I suspect they agree with me.
2022 Anglia Research Services All Rights Served
Anglia Research and Anglia Research Services are trading names of Anglia Research Services Limited, a company registered in England and Wales: no. 05405509
Marketing by Unity Online