Together again
The story of Britain's Home Children is a story of unintended consequences. For about 100 years – 1869 to 1970 – orphans, children born under the stigma of illegitimacy and those whose parents were judged as unable to keep them were shipped from the UK to new lives in Australia, Canada, New Zealand and South Africa. Nowadays, reading what happened to some of these children can be terribly distressing. It can hardly be what the scheme's instigator Annie MacPherson intended. Here Peter Turvey remembers one story that would probably warm Miss MacPherson's heart.
---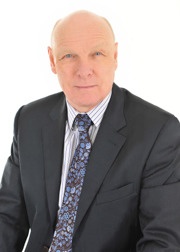 In the 1980s and 1990s I worked on many family tracing cases, in particular for an Australian charity that specialised in helping Home Children.
Dorothy Hill was one of my clients. Born illegitimately in 1932, she was sent out to Australia in 1946 after 14 years in various children's homes in England.
She was fostered in Australia and, although she was well into her teens, she had a wonderful life as an only child with great foster parents.
Out of respect for those parents, while they were alive she did nothing about investigating her English family. But after they had died and she'd retired from her job as a matron of a private school, she got in touch with me.
Dorothy told me that she had never married and had no blood relatives that she knew of. She was certain that her mother would no longer be alive, but wanted to know if I could find some family for her. She had her original birth certificate.
I said yes, but I didn't comment on her certainty that her mother would no longer be alive.
She had a very widely used surname, but I eventually worked out who her mother was, and that she was only 16 at the time of the birth. The next stage of the research was very tricky – I had to track her mother through three marriages to find that she was still alive, aged 76.
All the marriages were childless so there was no younger generation that I could contact. Of course, that also meant that my client had no siblings.
Nevertheless, I had a tried and tested way of making an approach, and I used it. I wrote to Dorothy's mother, saying that I was working for a client who had an interest in the Hill family history and was she herself at all interested because my client would like to be put in touch.
She called me the next day, and in a croaky voice asked, "Is it my daughter who's looking for me?" I said yes, and she replied that for 60 years not a day had gone by that she hadn't thought about the daughter she'd been forced to give away at birth.
Over the course of a few phone calls, she went on to tell me that she'd made some bad choices, always ending up in abusive relationships, with the current one of 30 years being the worst.
I put mother and daughter in touch, and that was the end of my role. But a while later, I received a letter from Dorothy: she had petitioned the Australian government and obtained a special dispensation enabling her mother to emigrate and join her permanently.
It was all done on the quiet without alerting her mother's husband, and the last I heard mother and daughter were happily together in Australia, reunited after 60 years.
(For reasons of confidentiality, names and other identifying features have been altered.)
2022 Anglia Research Services All Rights Served
Anglia Research and Anglia Research Services are trading names of Anglia Research Services Limited, a company registered in England and Wales: no. 05405509
Marketing by Unity Online