Research skills matter
In this article, case manager Hannah Cooper discusses the importance of research skills and looks at one case that demonstrates that if you work methodically, search widely and refuse to give up, you will eventually arrive at the truth.
---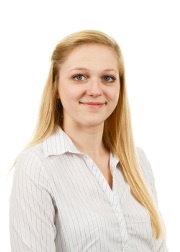 As an Oxford Brookes University graduate, I was lucky enough to be invited back to deliver a talk about my work with Anglia Research. The talk was presented to 150 sixth form students. It was a great opportunity to inspire young people to attend university and explain how having a degree can help in our field of probate genealogy.
I discussed the two key transferable skills necessary for any degree: the ability to research thoroughly and the ability to communicate well, both orally and in writing.
These skills are essential to my work as a probate genealogist. Not only do I have to locate information hidden amongst a lot of largely irrelevant material, I also have to build a rapport not just with clients, but with anyone who can help me in my search for the facts.
Bona vacantia
I spoke to students about a typical day at Anglia Research. I explained how we spend our mornings going through the day's post and emails, as well as working on ongoing cases, but that the work really heats up once the Government Legal Department (GLD) releases an updated unclaimed estates list.
It's in the race to track down beneficiaries that the skills learnt during my degree really come into play.
One example of the sort of challenge we sometimes face is the case of George Arpin. It involved an unofficial adoption, a name change and the wrong date of birth advertised by the GLD.
The date of birth advertised on the unclaimed estates list was the same date that appeared on George Arpin's death certificate, but I couldn't find a birth record to match it.
While my colleague Sophie Denancy started searching for adoption records, I managed to contact one of George's close friends. We had a long chat and he confirmed that George was adopted and that although his wife had had children, George himself had had none. I was able to verify this from birth certificates, but I still couldn't find George Arpin's own birth record.
This was a case where every breakthrough led us straight into another cul-de-sac.
George Arpin's name on his marriage certificate included the revelation: "otherwise Harold Green", but when Sophie conducted an adoption search for this, she couldn't find anything – using any combination of the names we had. Meanwhile, I couldn't find a birth record for Harold Green.
I contacted Barnardo's, but they had no record of him passing through their care. Then, using the electoral roll and the 1939 Register, I managed to trace an Arpin relative (at this stage I thought he might be a potential beneficiary). He confirmed that George had been adopted into the family. However, he had no idea whether the adoption was official or not.
Adoption and intestacy
The laws of intestacy stipulate that when a child is officially adopted, their new family becomes their next of kin. However, when an adoption is informal and undocumented, the birth family remains next of kin as far as intestate inheritance is concerned.
The lack of any adoption records and the inclusion of another name on George Arpin's marriage certificate both pointed to an unofficial adoption. The marriage certificate provided a further clue. There was no entry for George's father, which suggested that he had been born illegitimate.
I widened my search for Harold Green and found him, born exactly a month earlier than the birth date on George Arpin's death certificate and therefore registered in an earlier quarter. There was no father on his birth certificate, but his mother was named as Mary Green.
The birth address on his certificate was a hospital and I discovered that this was attached to a workhouse.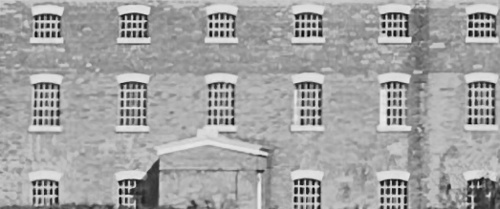 Sophie went to look at the workhouse admission records and there he was – Harold Green born 12/9/1928. His mother's name was listed, and her married sister Norah appeared as an informant, along with her address. At last I had a family line to work with.
This was a challenging case to crack. What's more, I now had to demonstrate that Harold Green, born 12/9/1928, and George Arpin, born 12/10/1928, were one and the same person. However, with access to living relatives and a clearer picture of the family, I was able to unearth sufficient documentation to prove the claim.
A vocation
As I discussed in my university talk, and as the George Arpin case illustrates, the ability to research thoroughly is fundamental to working as a probate genealogist. You have to be able to sift through vast quantities of information, follow multiple avenues (many of them dead ends) and use logic and knowledge to uncover the facts.
However, at Anglia Research, we grapple with difficult cases every day, so I'd add the proviso that it's not enough to be able to research thoroughly. You've also got to relish challenges, enjoy focusing in on the fine detail, and get a buzz out of the sort of methodical detective work that some would find boring.
Research skills matter, but you've got to enjoy putting them to work.
(For reasons of confidentiality, names and other identifying features have been altered.)
2022 Anglia Research Services All Rights Served
Anglia Research and Anglia Research Services are trading names of Anglia Research Services Limited, a company registered in England and Wales: no. 05405509
Marketing by Unity Online